Series 1
Data Visualization
Seminar: Friday, August 28 at 5pm
with Giorgia Lupi, Accurat
Join us in the Brown Institute for a Friday night discussion with Giorgia Lupi, Information Designer and co-founder of Accurat.

You do not need to register for the panel discussion. All workshop attendees must attend the panel.
Bio: Giorgia Lupi is an information designer. Her work in information visualization frequently crosses the divide between digital and print, exploring visual models and metaphors to represent dense and rich data-driven stories.
After graduating in Architecture at Ferrara University in 2006 she has been involved in multidisciplinary projects on the information, technology and interaction design fields, using design and data visualization to convey complex systems of information. She is co-founder and design director at Accurat, a data-driven research, design and innovation firm based in Milan and New York; Accurat analyzes data and contexts and designs analytical tools and visual narratives that provide awareness, comprehension and engagement.
---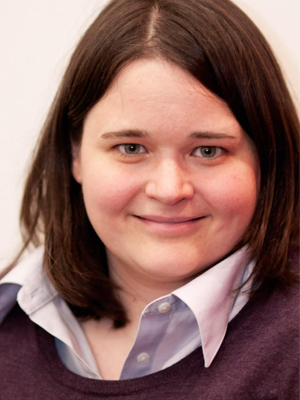 Workshop: Saturday, August 29 from 10am-5pm
with Amanda Cox, New York Times
Registration is closed. Thank you for your interest
Graphical (or pictorial) presentations of data have become an almost essential part of journalistic practice. Data visualization helps us see patterns in data, and is an important tool for finding stories. Also, outlets like The New York Times and The Guardian are publishing data visualizations that push the idea of story telling, creating new data-driven ways to inform and entertain. In this day-long workshop, Amanda Cox, a Graphics Editor at The New York Times, will review some basic data visualization skills. You will start designing on paper and then move to working with (modifiable) code. You will add annotation layers and learn to exploit what's unique about your data. During the day, we will also help you think critically about visualizations, making you a better consumer of data graphics.
Bio: Amanda Cox is a Graphics Editor at the New York Times, where she makes charts and maps for the paper and its web site. Before joining the Times in 2005, she earned a masters degree in statistics from the University of Washington. She received the Excellence in Statistical Reporting Award from the American Statistical Association in 2012 and was part of a team that won a National Design Award in 2009.